KINEXON SafeZone
Employee protection in COVID-19 times: highly accurate, data protection compliant and immediately ready for use
KINEXON SafeZone is a data protection-compliant solution for companies for precise compliance with employee distance regulations and sustainable protection of business processes in case of virus infection.
It is the first fully operational, field-tested solution that can be implemented quickly and securely without the infrastructure required for a large number of employees.
Avoid and detect critical contacts with KINEXON SafeZone
To maintain production reliability in Coronavirus times, two steps are essential for companies:
Employee protection and process security. KINEXON SafeZone supports both with its recognized and award-winning technology.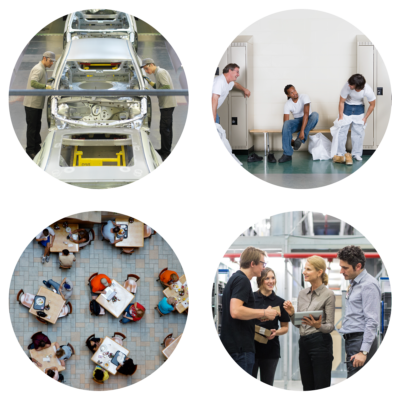 1 | Keep your distance!
To return to normality and contain the spread of COVID-19, one thing has the highest priority according to governments, experts and associations: keep your distance! This means:
1.5 m away from colleagues
Keep personal contacts short
Avoid accidental contact
Organize busy areas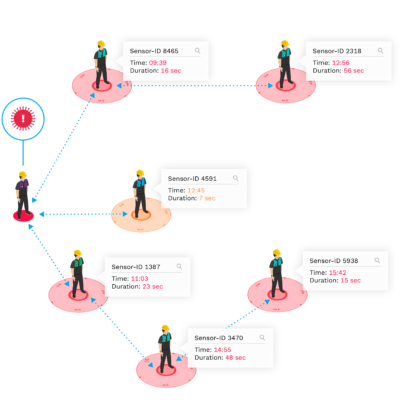 2 | Ensuring processes
No rule can guarantee 100% protection against infection. It is therefore the company's responsibility to ensure safe working processes in the worst case scenario – and to do so quickly and accurately:
Locate cases of infection
Follow the contact chains
Evaluate contact intensities
Take precautions
The heart of our solution: KINEXON SafeTag
This UWB sensor, weighing about 15 g, is all you need to get started: Employees have several options for wearing the KINEXON SafeTag.
Each sensor is stored in the system with its own sensor ID, but is not assigned to people. This ensures that no personal data is recorded and that data protection guidelines are observed.
Choose your favorite version!
Basic version for distance warning
KINEXON SafeTags measure the distances between them once per second and with an accuracy of 10 cm. If the distance falls below the prescribed value of 1.5 m, an LED flashes red. If the distance is reduced for more than 5 seconds, a warning signal is also emitted.
Extended version to track infection chains
Alternatively, the KINEXON SafeTag can be expanded with software. All sensor motion data is recorded in this software. In the event of a positive infection, the entire contact chain of the affected employee* can be displayed.
Safety is the big advantage of KINEXON SafeZone
Our Advantage: As one of the leading providers of intelligent real-time technology, KINEXON has in-depth industry experience.
With KINEXON SafeZone we rely on our proven and mature technology and guarantee maximum safety in all essential aspects:
Maximum data protection, as no personal data is collected/requested
100% reliability thanks to the most accurate real-time measurement technology currently available
Planning reliability through industrial scale availability and scalability
Maximum confidence from renowned references (Continental, ASM, BMW and others)
How KINEXON SafeZone works in practice
High-level quality and flexibility
As an award-winning provider of intelligent real-time technology, KINEXON offers with SafeZone a solution that sets the standard for today's safe working environment:
Plug & Play
No infrastructure required and commissioning in a single day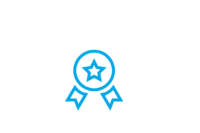 Highly scalable
Fast availability and configuration for flexible large-scale use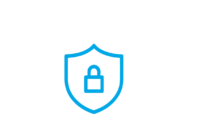 Maximum level of data protection
No storage of personal data, no access to customized devices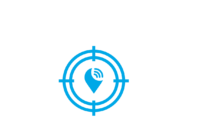 Maximum precision
With up to 10 cm the most precise distance measurement on the market
Added value for employees, employee representatives and the company
With KINEXON SafeZone you benefit from day one:
Minimizing the risk of infection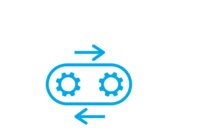 Process stability in case of infection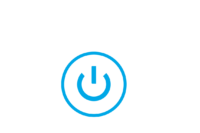 Prevention of interruptions due to infection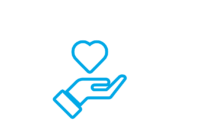 Guarantee of your duty of care
Future-oriented technology is the best protection for your investment:
KINEXON sensor technology enables numerous other applications – both for occupational safety and intelligent process optimization in the sense of the industrial Internet of things.
Since KINEXON SafeZone does not require any infrastructure and is based directly on the proven KINEXON technology, we are able to offer an attractive price that can stand up to comparison with masks:
Don't waste time and contact us!
Request your individual offer now!
Are you interested? Don't hesitate and let us know your needs! We will contact you immediately.
Please note: our minimum order value is 30 SafeTags.