Intermod- Smart Building

Intelligent, flexible, simple.
Thanks to its flexibility and ease of operation, Intermod is one of the most used bus systems today.
The components of Intermod
The Bus
Central unit
The peripheral modules
The Bus Intermod is composed of 4 wires:
2 denominated + and – that carry the power supply of 24 Vdc to the modules of the system, and two, designated L1 and L2 for the transmission of data.
The BUS Intermod is based on the quality standards of the BUS industry and has been deployed to ensure maximum operational reliability in applications of building automation.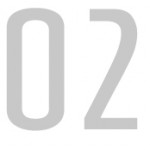 It allows to reach great distances (4km), leaving, in most cases, the freedom to the installer to use the cable and type of connections he prefers. It is not necessary to use a shielded cable but a simple 4×1.5mm² or the classic telephone cable.
The installation is fast and simple, because there is no need to consider the distance between two devices and there are no network hierarchies.

Intermod consists of six module-families:
Moduli iBox
Moduli Vario
Moduli Brick
Moduli Base
Moduli TopHotel
Moduli Front
The module UC4 or IB.IF is the only necessary module in every system, capable of managing 254 peripheral modules with a total of 4000 inputs and 4000 outputs.
The unit UC4 has an internal logic, while the module IB.IF has to be connected to an intelligent unit, for example UC6 or PLC.
The peripheral modules are installed in the field, as close as possible to the area to manage. They can be installed in electrical panels, junction boxes, ceilings etc.
Simplicity
The Intermod system optimizes and dramatically reduces the cost of material and labor.
Future modifications of the connections between the command and the users are no longer necessary because they are programmable. The changes are made in a few seconds without the use of a screwdriver.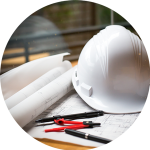 Simplified wiring, thanks to the small number of cables used
Reduced time and costs of installation and maintenance
Various intergrated functions, such as fire detection, lighting and access control are simple and immediate as the central unit of Intermod allows communication with installed systems from other manufacturers.
Flexibility
To expand an installation it is enough to lay BUS cables only where they are needed. Already existing lines do not need to be changed.
Reliability
Maintenance and interventions in case of failure are simple and fast thanks to the electronics: possible failures or problems with the interconnections are detected and localized in the very instant in which they occur, even before maneuvers are performed, unlike traditional electrical systems.
Sustainability
With intermod you save on wiring even for small installations. The system becomes convenient even for the management of a few bathroom rods in a small hotel, or for the remote control of about 40 users located a few hundred meters away.
Robustness
If you invert the BUS wires, there is no harmful effect. Due to careful design, the BUS is not sensitive to power line disturbances or electromagnetic interference.
The use of Intermod
Intermod is an open system, easily adaptable and can be integrated in any type of electrical installation. It provides modules that can be interfaces with accessories available on the market, such as probes, thermostats, badge readers and much more via the Modbus communication protocol.
For example it is possible to interface temperature probes through the use of a standard 0-10 Vdc input, or via PT100. This allows the customer to choose the desired line of accessories according to their economic needs and their aesthetic tastes.
The supervision
With Intermod and SCADA (Supervisory control and data acquisition) Movicon from Progea it is possible to create the supervision of any electrical system. INTEREL Trading allows customers to realize the supervision of the system even in an autonomous and independent, thanks to the simple object-oriented programming software or with the standard IEC programming. By setting up the plan of the building in any graphical format, you can have an eye on the entire system.
The graphical user interface of Movicon allows the management of the system to even non-technical staff members.
Intermod can also be interfaced with other supervision softwarem since the Modbus protocol is a widespread standard. This offers maximum freedom of choice: You can also create such supervision by using Visual Basic.
The Software development department of INTEREL Trading, composed by an innovative team of highly qualified personnel, until today realized hundreds of supervisions and has extensive experience in system integration.
Some clients we have worked with: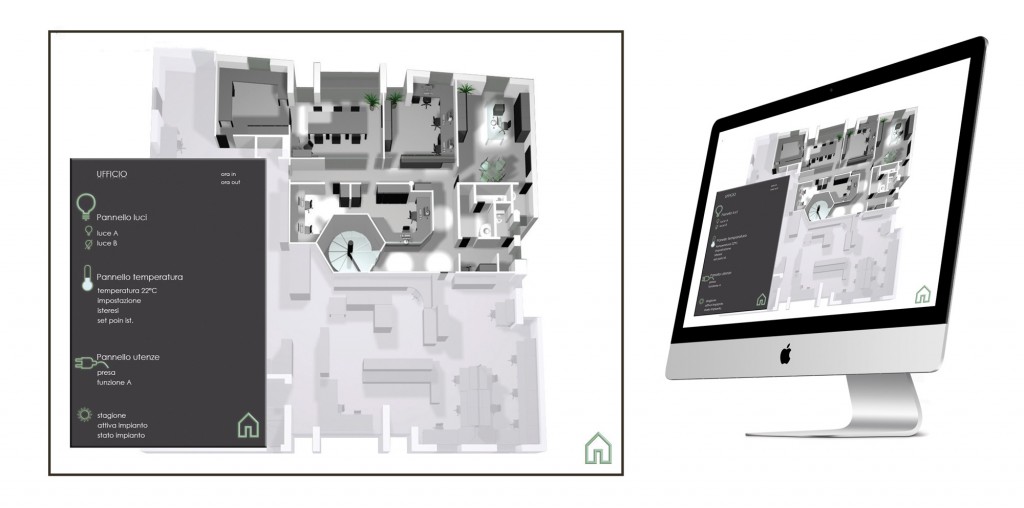 DIVUS TOUCHPANELS
DIVUS building automation: aesthetics, control, security and simplicity.
The DIVUS Building Automation series Touchpanels allow you to control the apartment, adjust it, control it, keep it guarded, maintain it etc. Panel and control unit all in one and it perfectly fits into the surrounding environment. It does not generate noise and heat, as it does not mount hard disks or moving mechanical parts. It can be considered the Touchpanel for all purposes, in fact it can display images and allows you to surf the Internet.
The operating systems used, XP Embedded or Windows CE, offer the advantage of an embedded operating system that requires a minimum amount of memory, offering a fast, safe and reliable system. In this way the display and control applications inside the house will always be safe as the system files cannot be damaged in any way by computer viruses.
The colorful frames have a truly unique design. And it only takes a moment to replace them!
The wide choice of colors allows a perfect match to any type of environment or furniture.
The materials used, Plexiglas of the highest quality or anodized aluminum, with glossy or matte finish, are designed to last a long time.
DIVUS TOUCHZONE
DIVUS TOUCHZONE with its elegant and refined design, can be installed on the wall in "portrait or landscape" mode where the only 3 mm thick glass protrudes from the wall, or flush with the wall where the panel is elegantly incorporated into the wall.
DIVUS TOUCHZONE is equipped with the Android operating system; a system that has undoubtedly a rapid growth success and with an increasing number of applications (apps).
DIVUS SUPERIO
Elegant style, DIVUS SUPERIO convinces with its design and finds applications even in smaller rooms. Apartments, villas, houses and offices increase their value with this fascinating Touch Panel.
DIVUS SUPERIO is equipped with a 10″, 15″ or 19″ widescreen colour display with LED backlighting.
DIVUS DOMUS
DIVUS DOMUS allows you to control all or part of a building, to regulate it, to control it, to keep it under surveillance, to maintain it, to inquire, etc.
It is an all-in-one panel and control unit that blends in perfectly with its surroundings, without having to hide it or without the need for an environment.
DIVUS HOME
… Smart living!
DIVUS HOME allows you to control all or part of a building, adjust it, operate it, keep it under surveillance, maintain it, inquire about it, etc.